Feeling clouded about the colors of your bridal wear? Fancy a 5 minute-read about the
flaming hot color trends in 2022 bridal wear collections? You have reached the
right place! Our special curation has everything that you are searching for. From
classic reds to experimental blacks, we aim to bring out the best in you with the brand
new color trends in the wedding fashion of 2022.
Upon discussing with the famous wedding photographers of South India, we have
finalized on 6 colors that you must checkout! We hope you reach the most exciting
palette that truly fuels you as a person. Grab a cup of coffee as we take you on a
visual treat with the latest bridal colors of the season!
1) Beige Alert
Soothing creamy tones and beige shades are forever favorites of 2022 brides. Ever
since they appeared in Bollywood celebrity weddings, beige and muted palettes have
been showered with love from all parts of India. To point out, designs from
Sabyasachi couture and Manish Malhotra bridal collections spotted in Indian
celebrities have spiked the demand for these colors.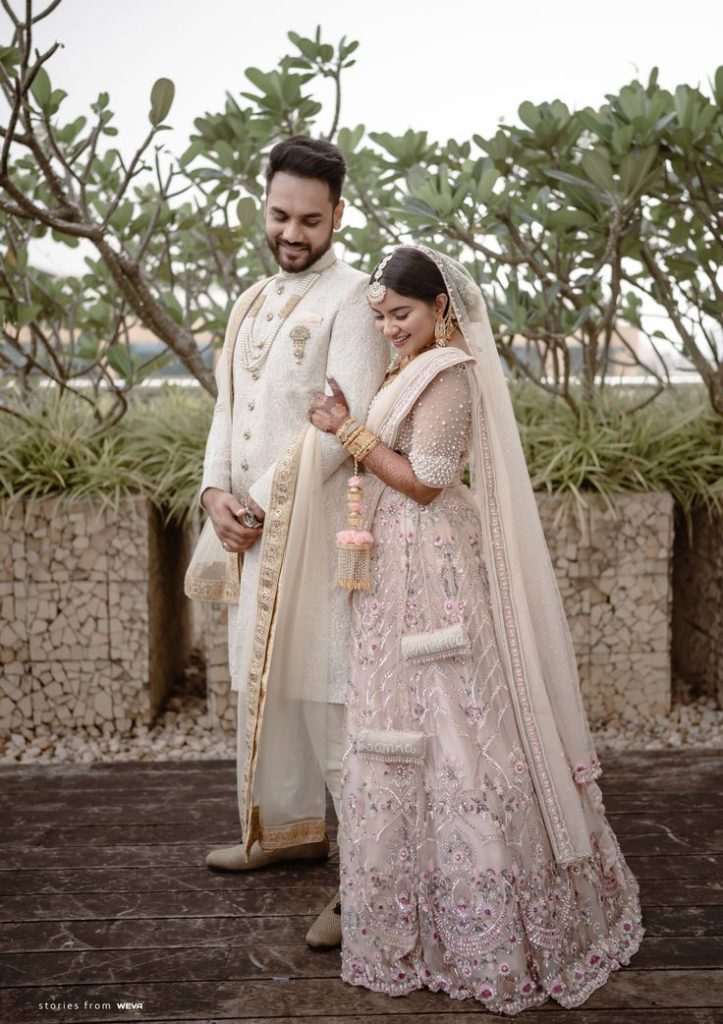 Contrasting to the royal reds and maroons which are still the official Shaadi colors,
muted colors have a relaxing yet elegant vibe. Interestingly, the colors in this palette
have least interfered with heavy detailing like patchworks and embroideries. As we
can see, the texture and finish of the fabric are given so much importance to make the
attire stand out with minimal details.
2) Pastel Tales
From traditional Hindu weddings to Christian weddings of Western aesthetic, pastels
have come a long way. Not only does it add a refreshing feel to the overall outfit, but
it also carries a pleasant outlook. Ditching reds and maroons for something subtle has
been the mantra of brides since the 2020s.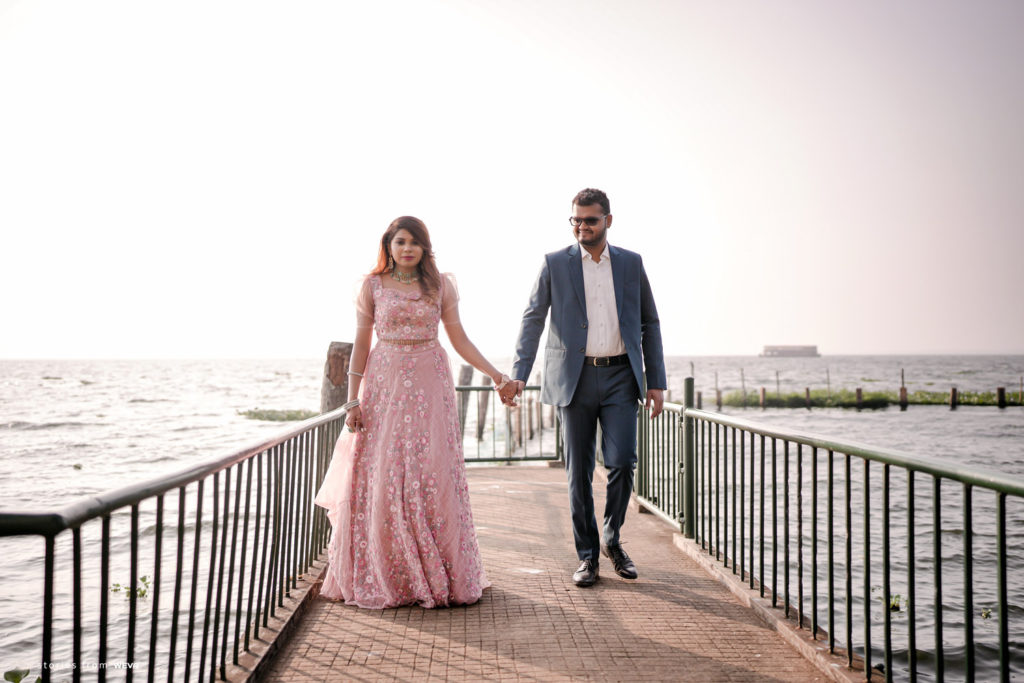 Though pastels have been an all-time favorite theme for bridesmaid dresses, the bridal
color trends took some time to welcome these cool colors in. Cocktail parties, pre-wedding
festivities like Sangeeth and even regal events like engagements are
blessed with pastel palettes in bridal ensembles. Evidently, muted pinks and purples
are the favorites from this season!
3 The Pink Glow
Talking about pinks, we have been taking note of the repeated appearances of deep
pinks with a sheen of gold in bridal silk outfits. The beautiful mixture of gold-infused
pink raw materials help to achieve this sheen in saree and lehenga outfits created of
silks like Kanjeevaram.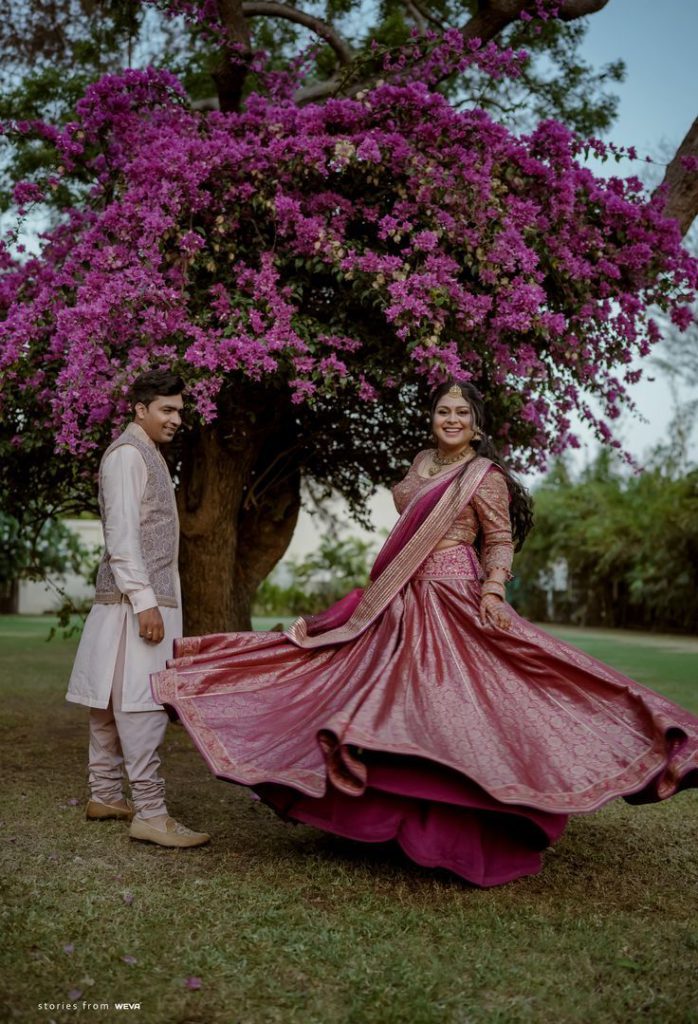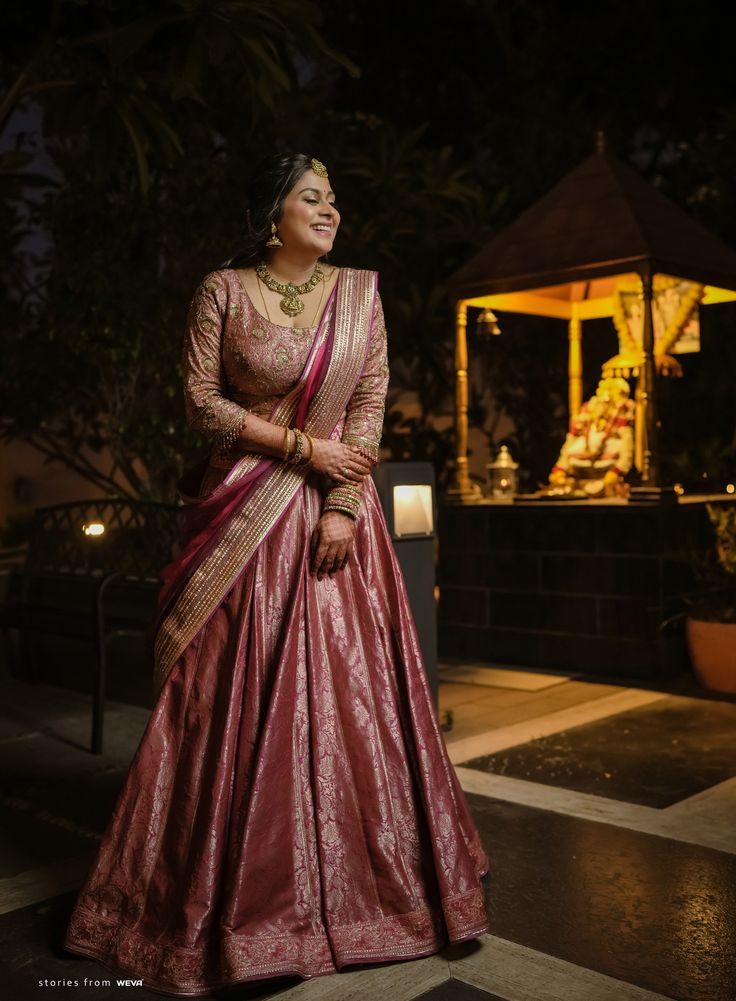 Compared to solids and color block patterns, pinks with a sheen promise something
different and extra spicy. For those of you who plan on curating a statement look
without heavy details or embellishments, glossy pinks like this is a great option. Most
importantly, the attire feels so much breezy and fuss-free as the fabric itself holds
great power without added elements.
3) The Beauty of Black
Jet black is an all-time favorite color when it comes to corporate events and formal
parties. Never did we know that it will top the wedding color trends of 2022! The
color black was always pushed back in wedding fashion as it didn't sync with the
traditional perspective of Indian weddings.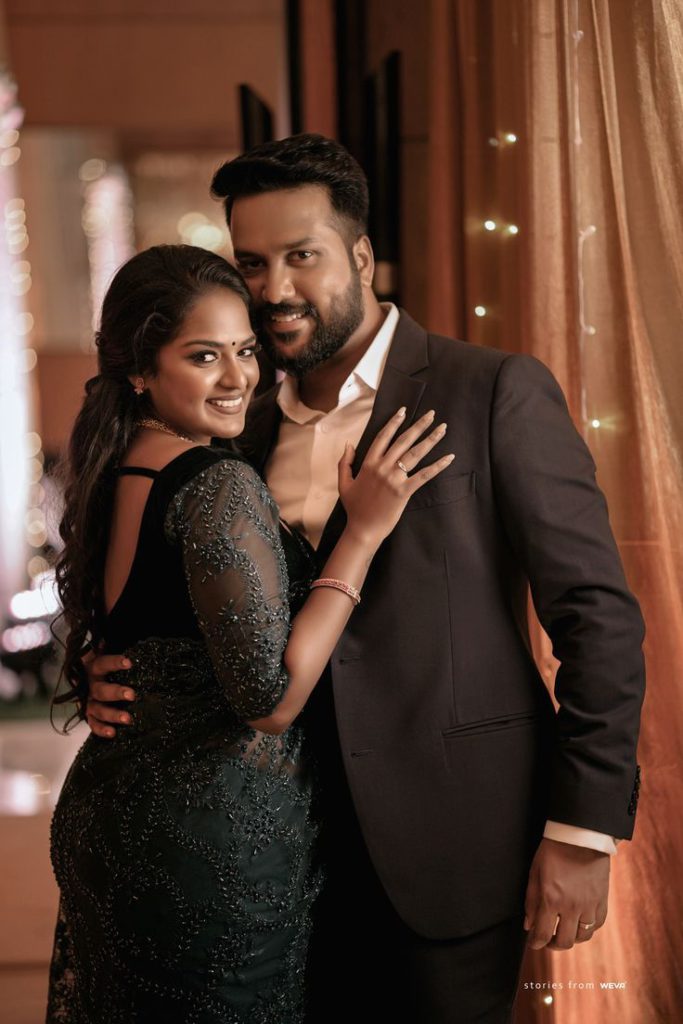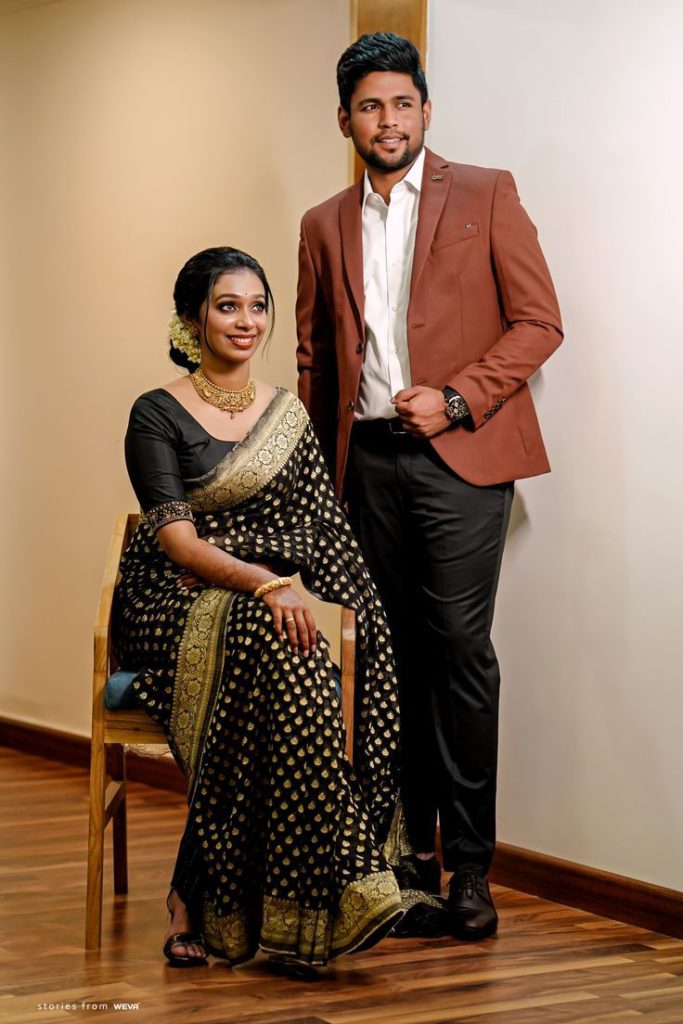 Just like whites, blacks received zero attention before the 2020s. Interestingly, it is
one of the most sizzling choices of color in after-wedding bashes and pre-wedding
parties. Added to that, it has also made its entry in official wedding dress designs,
especially in Gothic-themed weddings.
5) Evergreen Reds & Maroons
There's nothing more satisfying than a bride flaunting her blood-red lehenga or a
graceful maroon saree. After decades of changes and new additions in wedding
color trends, reds and maroon still hold crown power. Within the palette itself, we
are noticing brand new, never-seen-before shades that are quite exciting to the
brides-to-be. Clearly, landing on the right shade of reds or maroons itself is a tedious
but amusing task as there are a zillion options to browse through.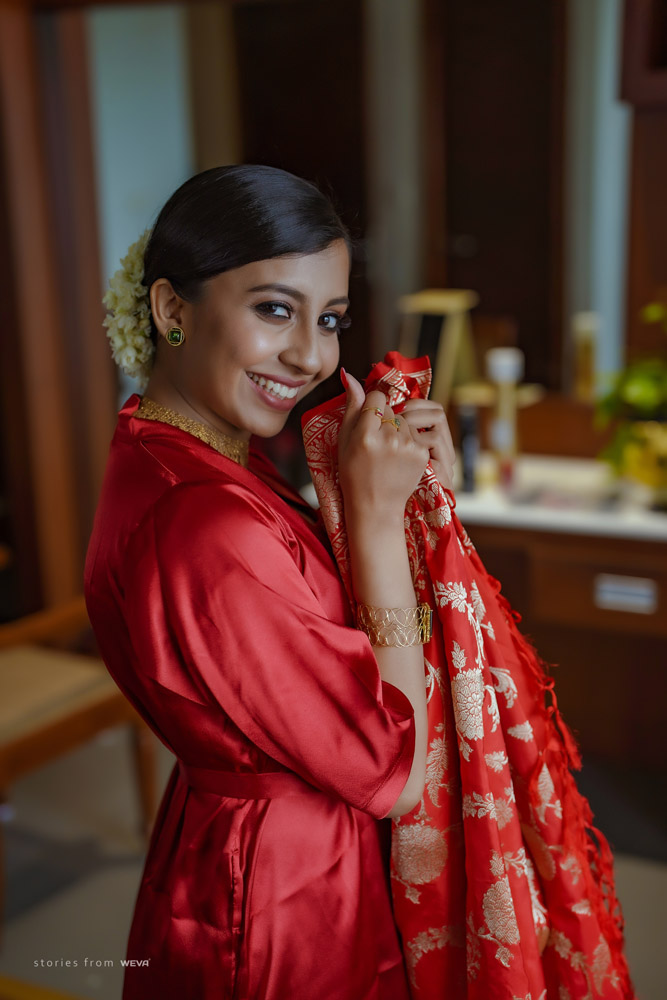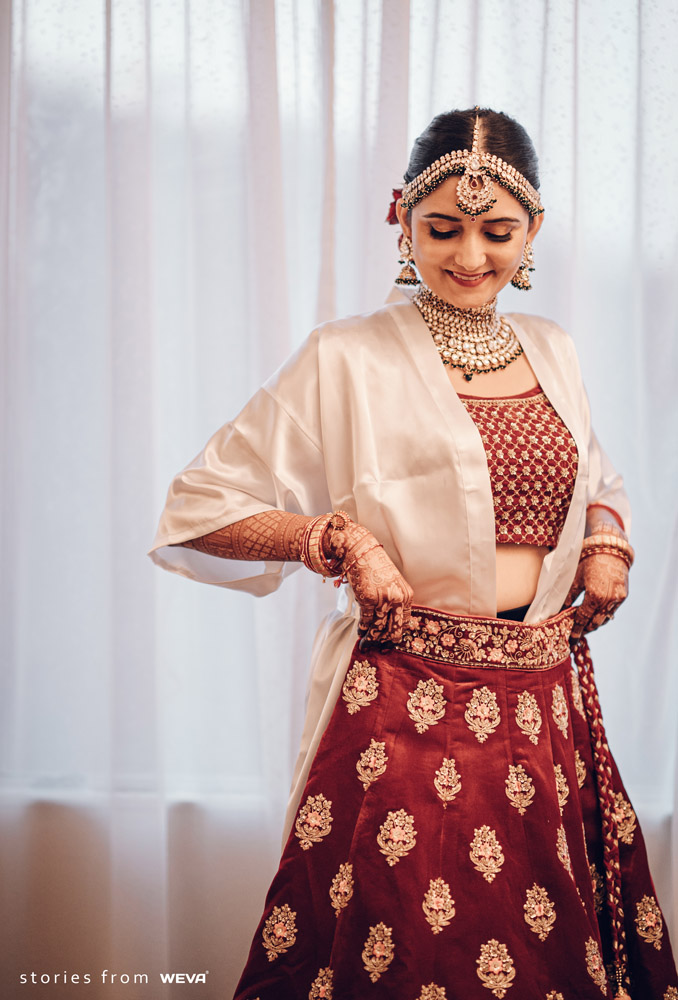 From ancient royal weddings to ultra-modern destination weddings, the palettes we
are discussing here have been enjoying their stardom in full swing. The celebrity
wedding of South Indian actress Nayanthara is one of the recent spottings in red
bridal color trends of the 2022 wedding season.
6) The Gold Edit
Fancy a smooth golden tone for your bridal saree? Upon looking at the deluxe hit,
famous wedding colors in bridal fashion, soft golden hues are something that
immediately caught our eyes. Though golden brocade designs and border patterns are
unpartable elemens of bridal wear, a sold gold saree or lehenga is still a conversation
starter.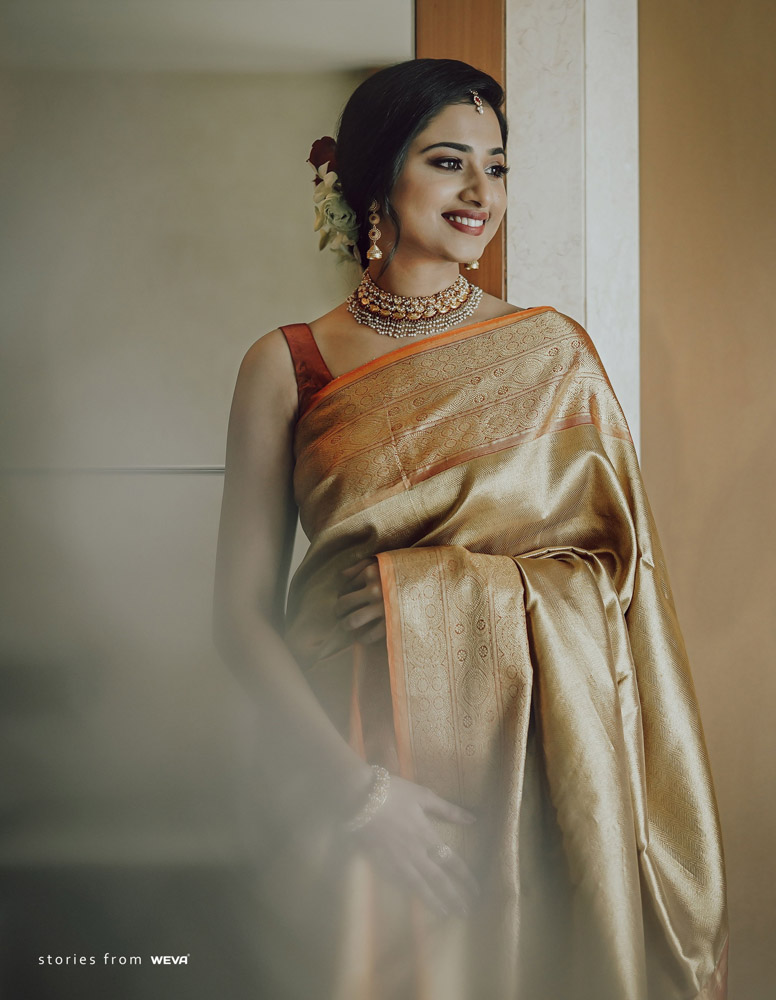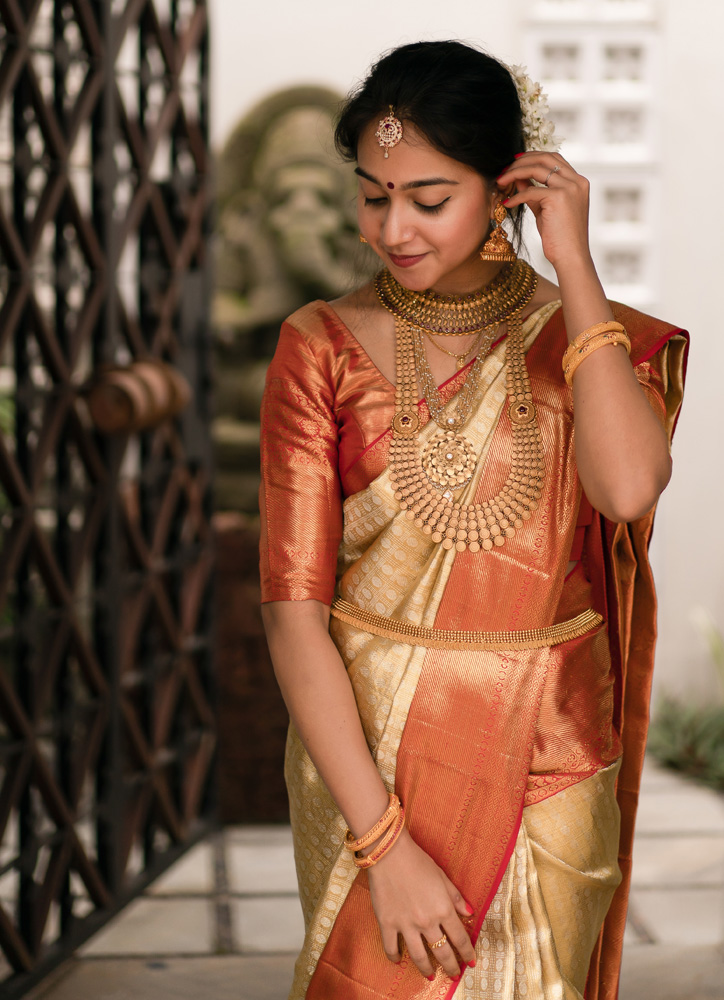 Definitely, hunting down the perfect gloss might feel slightly overwhelming. But, we
feel that it's totally worth the hard work. Glamming up in gold for statement looks
have the least competition, as there is nothing more regal than a beautiful silk saree in
statement gold tones!
We hope you had a great time, taking a look at our top 6 bridal color trends in the
wedding fashion industry. From crowds' favorite reds to bold choices like jet black,
we have listed down the hot trends of the season for you to catch up on.
And, we hope to have pumped up your confidence with the best of 2022 in wedding
color trends. Pastels, reds, whites, you name it! Our mini blog includes all the
essential palettes that you must know of before deciding on your color. We have
drawn inspiration from different spectra like Bollywood Shaadis, traditional temple
weddings as well as luxe weddings to reach at the best!