Are you a black and white addict when it comes to wedding or event photography? Or
are you a black and white enthusiast who is amaeturing in wedding photography?
Well, we have some news for you! With the help of famous wedding
cinematographers in Kerala, we have curated an exclusive list of instances where
you shall try black and white photography.
You may also handpick the shots with the help of our list to paint them in classic b&w
tones to acquire a personalized touch. Apart from keeping up with the trendy vintage
black and white wedding photo ideas, it has a magical power to soothe your nerves
by gifting a complete visual experience that is colourless but truly magical!
1) Precious Bridal Portraits
Adding a special touch to the bridal portraits always gets easy with a custom black
and white palette. Candids or planned poses, these classic shades never fail to add a
pinch of magic to bridal portrait collections. Clearly, colors are crucial in
documenting the bridal attire and the wedding glam. But, we always make sure to
reserve a small set solely for the black and white collection.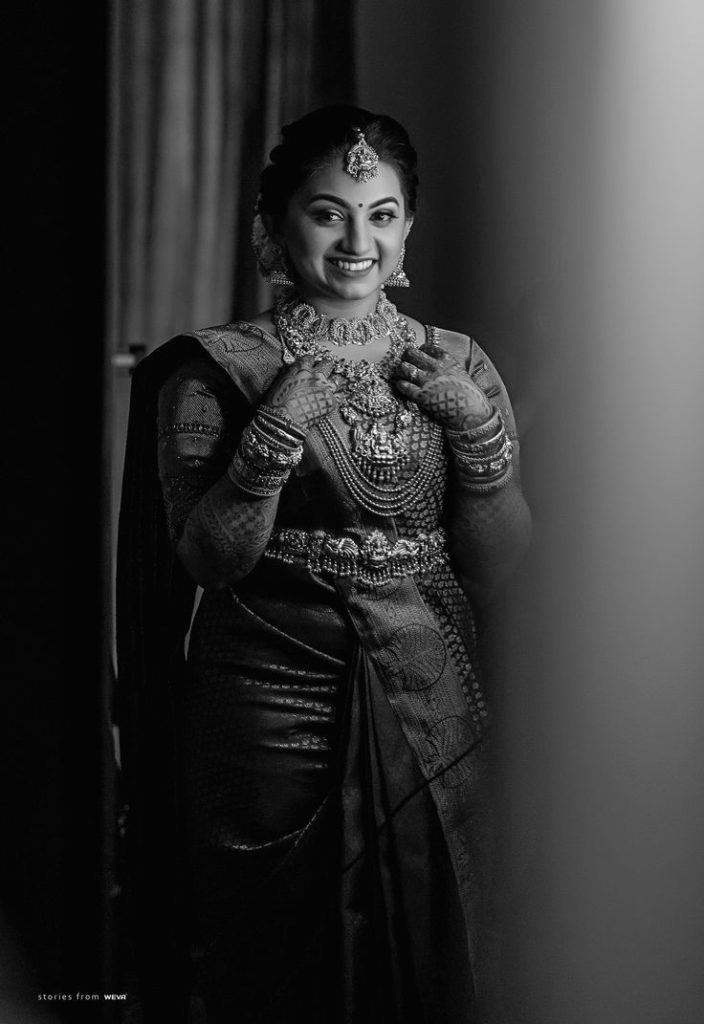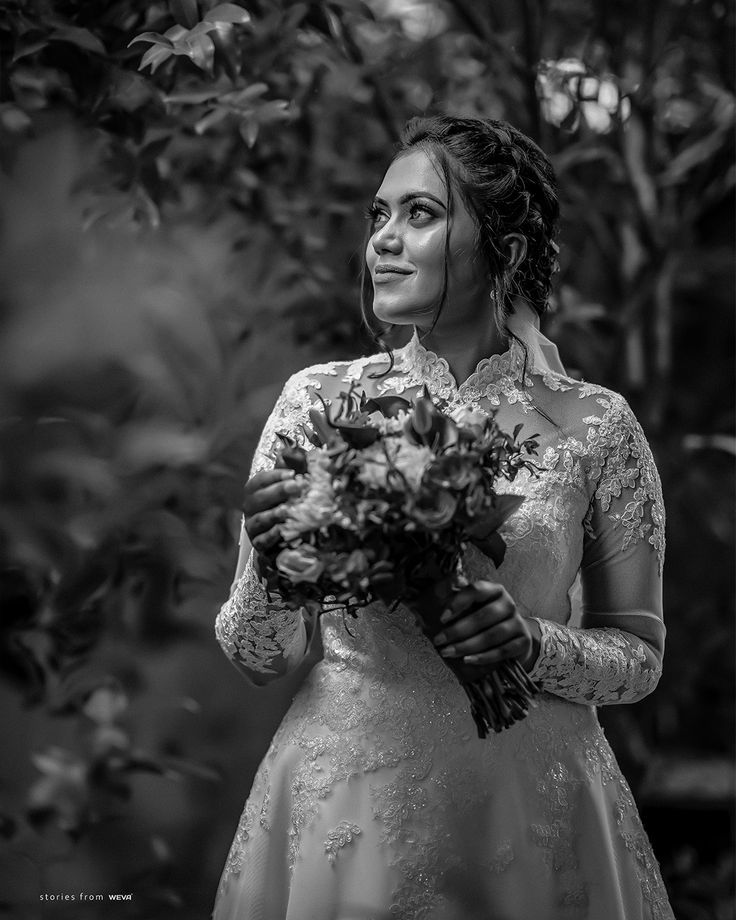 Evidently, these portraits turn out to be much more elegant and expressive. Thereby, it
always ends up getting more treasured and cherished. Unquestionably, our bridal
black and white collection is handpicked from the rarest, beautiful clicks by the best
wedding photographers in Cochin.
2) Calming Close-Ups
Quirky close-ups from vanity moments and couple portrait sessions are something
that can steal your attention in less than a second. Added to that, capturing aesthetic
close ups has turned out to be one of the current hottest trends in wedding
photography. Unquestionably, cutesy black and white couple close-ups is still
something that goes off to printing and framing.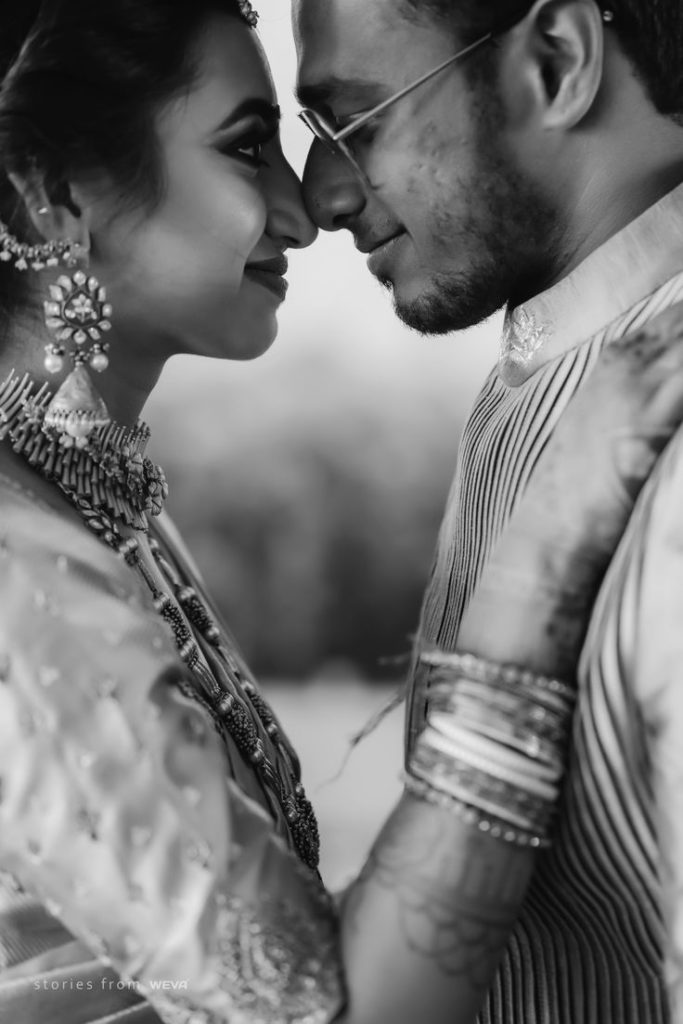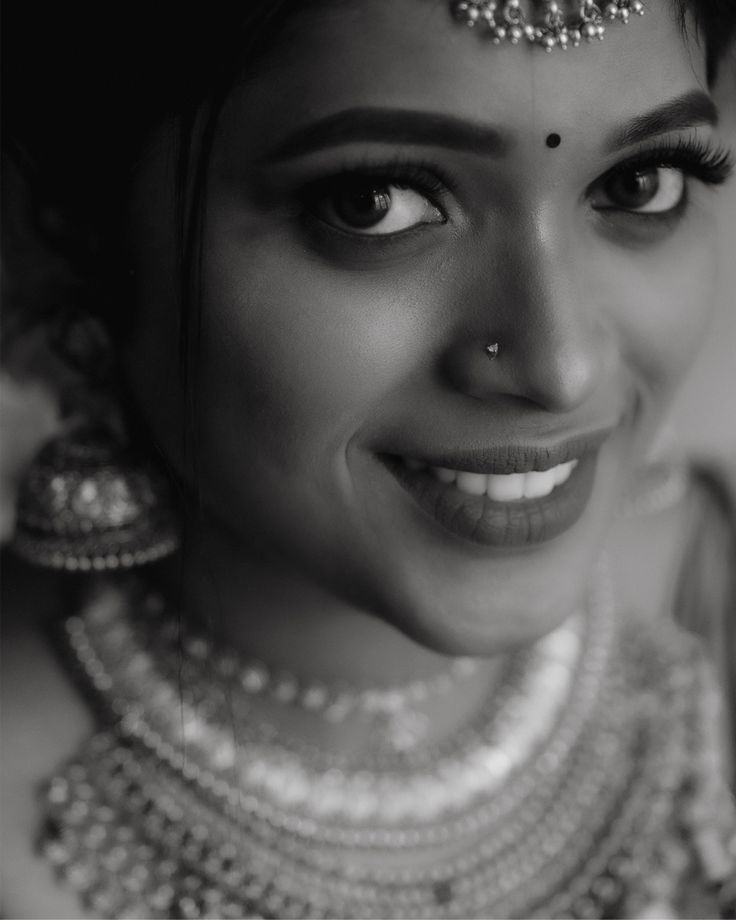 And, moments between the glam team and the bride or groom create a number of
opportunities to bag amazing close-ups. Interestingly, painting these glam time
close-ups in black and white shifts the focus. Thereby, the limelight shall fall on the
bride and the team enjoying those lovely moments than on the outfit or make-up
details. Hence to spark up the emotional moments, one shall use black and white to
dim the other specifics.
3) Dashing Grooms's Portraits
Grooms's portraits are something that often gets the least attention in wedding
photography. Although there are ongoing trends like editorial style grooms portraits
in b&w, finishing and delivering the final output requires more attention. Along with
making the portrait looking more put together, black and white single portraits carry
its own glory and glam.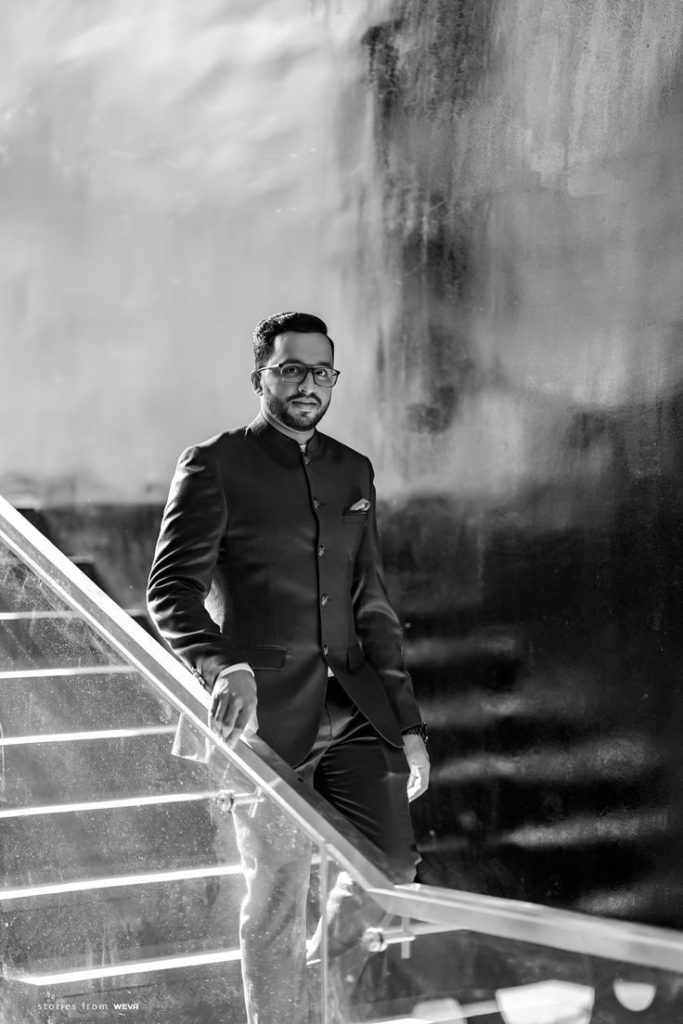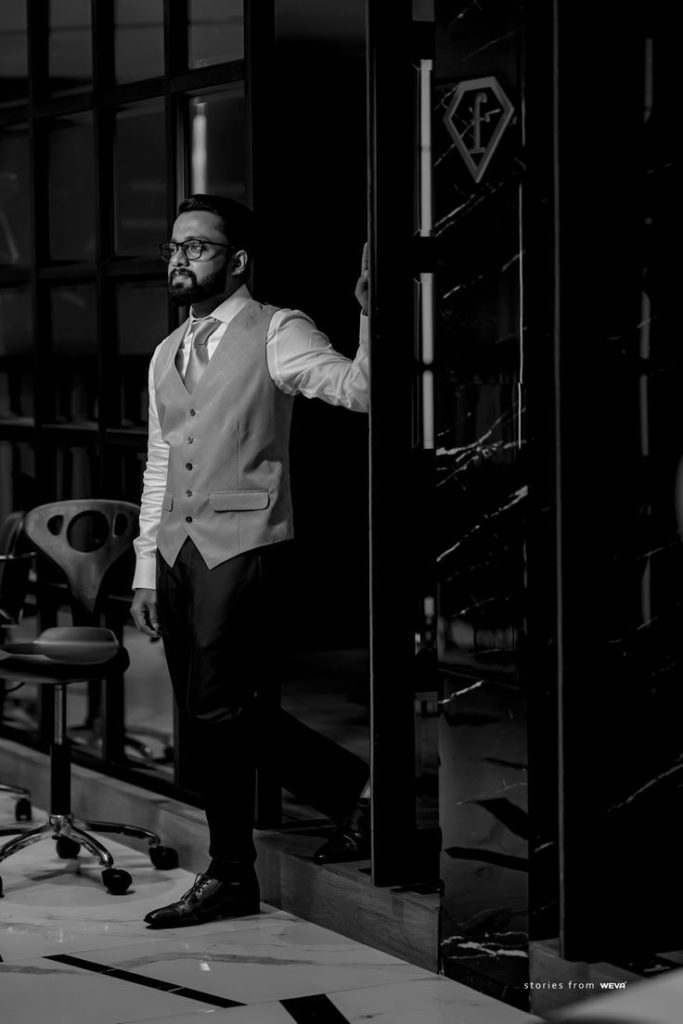 Choice of backdrops and lighting also play a crucial role in the finishing touches of
this legendary palette. With the right light and the backdrop, b&w grooms' portraits
always hit different! From soft dewy finish to sharp vibrant contrasts, there are a
handful of ways through which black and white portraits can be finished.
4) Classic Couple Portraits
Certain moments are to be treasured with no colors but just minimal touch-ups. And
so are the best black and white couple portraits in wedding photography. To point
out, the 'just married' couple portraits shine brightly while washed in the classic black
and white tones. The energy and enthusiasm of a freshly married couple shine brightly
in these classic tones.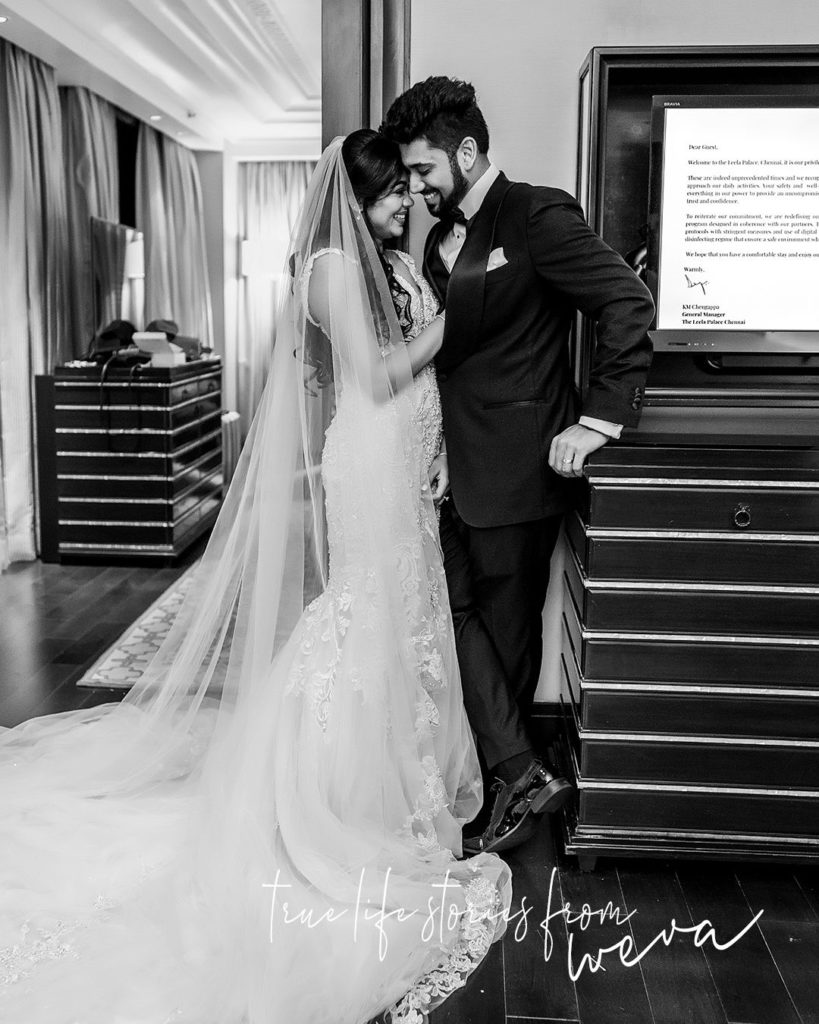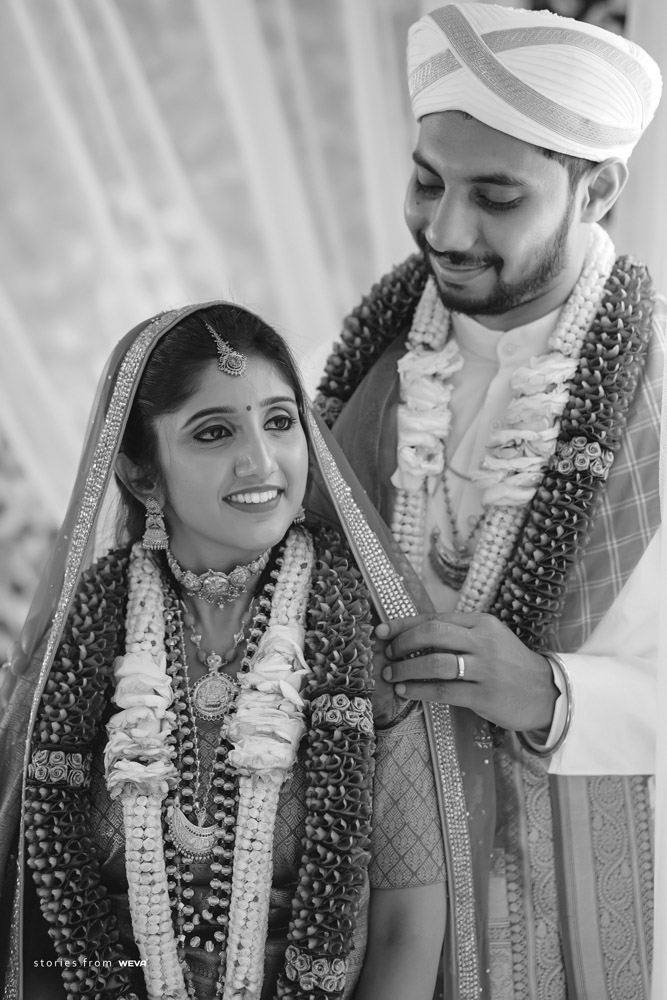 And no wonder why black and white enthusiasts always make it a point to handpick a
collection to get it in done in their favorite color-free palette. Not only does it assure a
pleasant visual experience but it also adds a vintage touch, provided appropriate
polishing and preps are performed during post-production.
5) Moments of Joy
Fun-filled pre-wedding rituals? A peppy post-wedding game sesh? We smell the
possibility of truck loads of candids filled with chit-chats and laughter! Who wouldn't
love a vintage black and white feel on steamy game sessions and jolly wedding rituals?
Just like the 'Oonjal ceremony' in traditional Tamil Brahmin weddings and
Madhuramvepp ceremony in Kerala traditional Christian weddings, traditional Indian
weddings are wholesome with lots of entertaining events!

The cozy family portraits and ceremonial events are something that we always look
forward to for transforming it with even more real and raw b&w tones! Clearly, no
one could resist the cuteness of a pure candid from chirpy, cheerful Oonjal
ceremonies, all smothered in black and white!
6) The Church Bliss
Kerala traditional Christan weddings have lots of heart-melting moments, especially
in the pre-wedding events. Most importantly, the beautiful intimate church weddings
are a paradise for wedding photographers and cinematographers. To highlight, the
'Thaalikettu ceremony' and the 'Manthrakodi ceremony' are 2 among the most
important parts of the wedding events.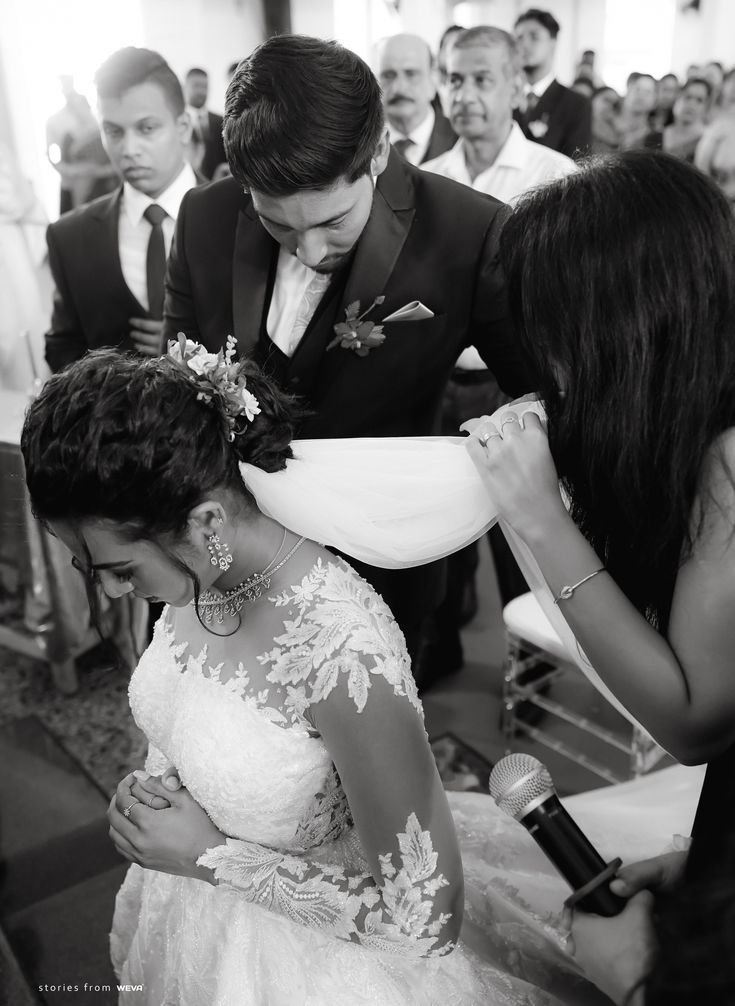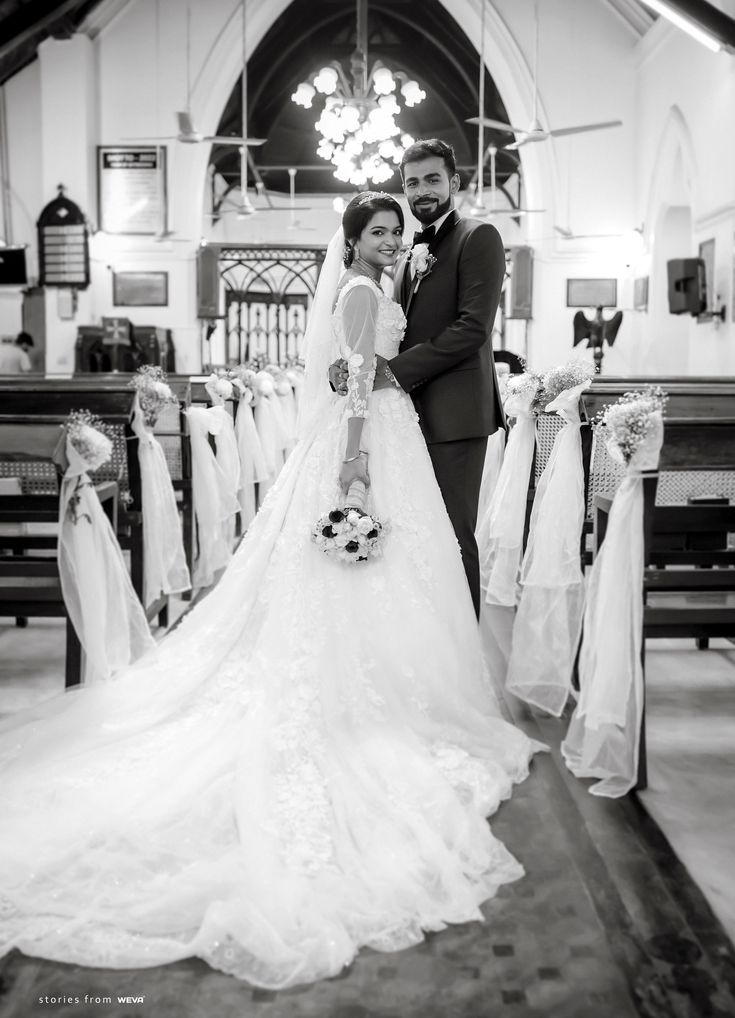 Unquestionably, frames from these ceremonies are highly requested by the
newlyweds to prepare in black and white. From teary moments to infectious laughter, these
ceremonies are made of emotional rollercoasters. An adorable veil click of the
bride, the Thaalikettu seconds, the couple and the priest. Likewise, there are countless
frames to capture and experiment for bagging the best ones!
7) Special Highlights
Kanyadaan is a divine ritual in traditional Hindu weddings where the father of the
bride gives her away to the groom with all the blessings. In Tamil Brahmin weddings,
Kanyadaan is performed while the bride sits on her father's lap as the groom ties the
Manglsutra.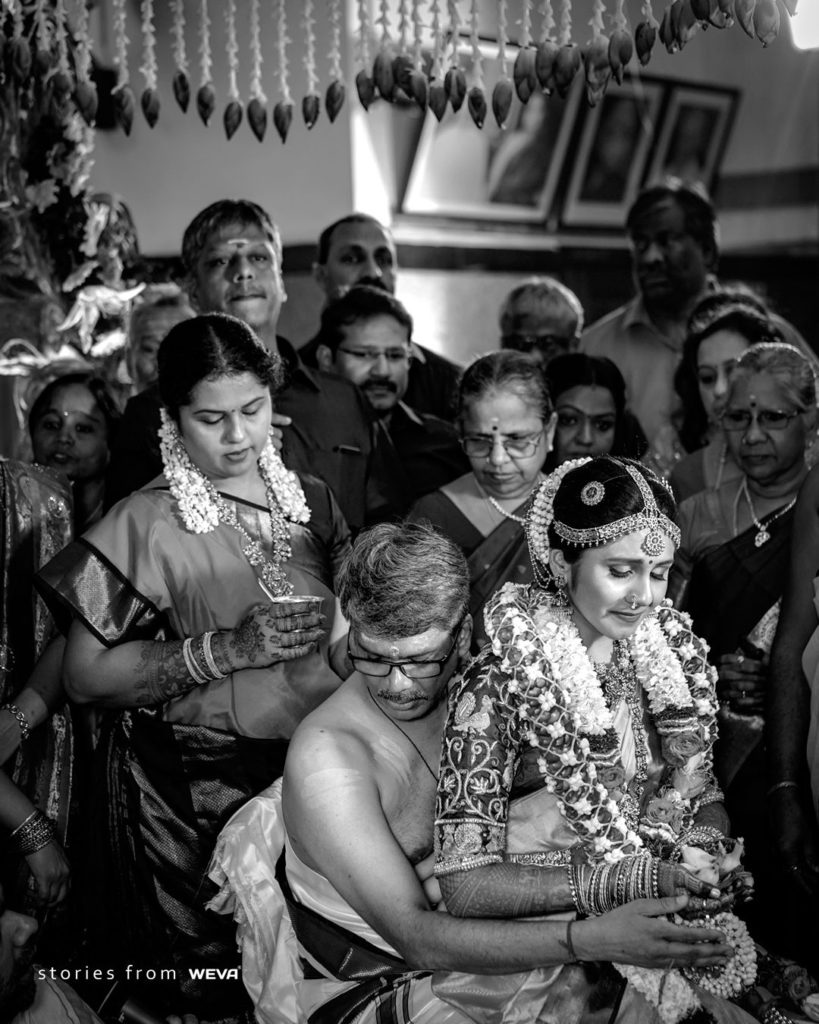 As the ritual explains, it is one of the most important events in Tamil Brahmin
weddings. Evidently, candids from Kanyadaan ritual hold the power to churn
tear-jerking emotions in viewers. And, our signature black and white palette preps the
clicks with very minimal edits, adding more power to the frame.
8) Almost Married!
Just like the Kanyadaan snapshots, Saat Phere is yet another ritual where the couple
takes 7 rounds together around the pooja fire that is lit on the mandapa itself. Saat
Phere photos bring bundles of emotional memories to the couples even after decades
of marriage.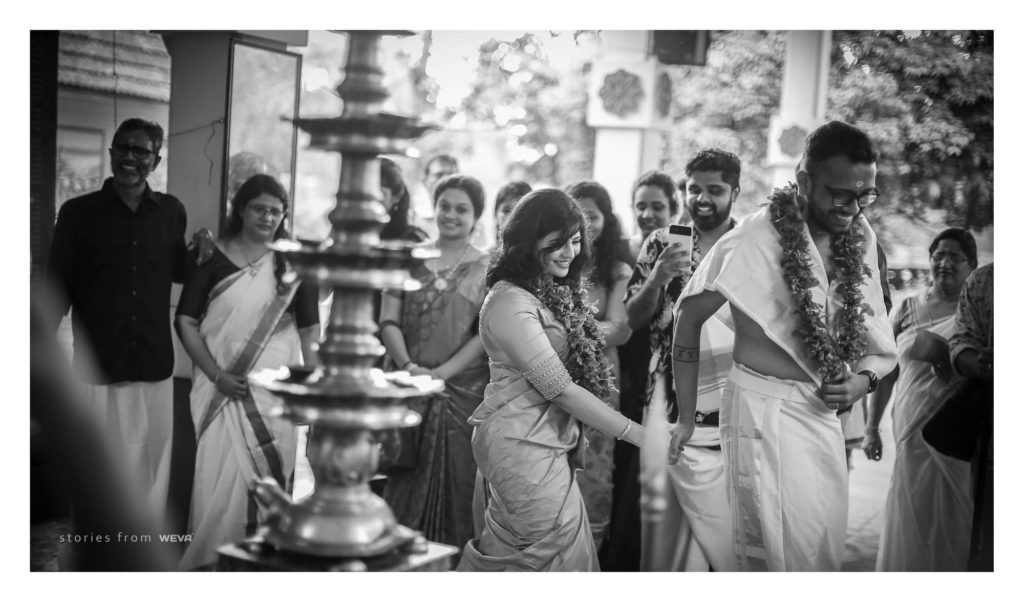 That's exactly why we see a lot of precious b&w Saat Phere moments, especially in
the gram. Kerala and Tamil Hindu wedding traditions have beautiful ceremonies for
saat phere. Most importantly, it is one of much-awaited sections of the wedding
albums where couples expect all kinds of royalty, elegance as well as a difference!
9) Portraits of Glory
Family hugs and morning chatters are some of the loveliest bits of wedding
documentation. Be it the sibling or the playful cousins, it's quite joyful to freeze the
memories in glorious little vintage frames. From polaroid chits in wallets to fridge
magnets and secret memory boxes in car dashboards, these frames travel a lot!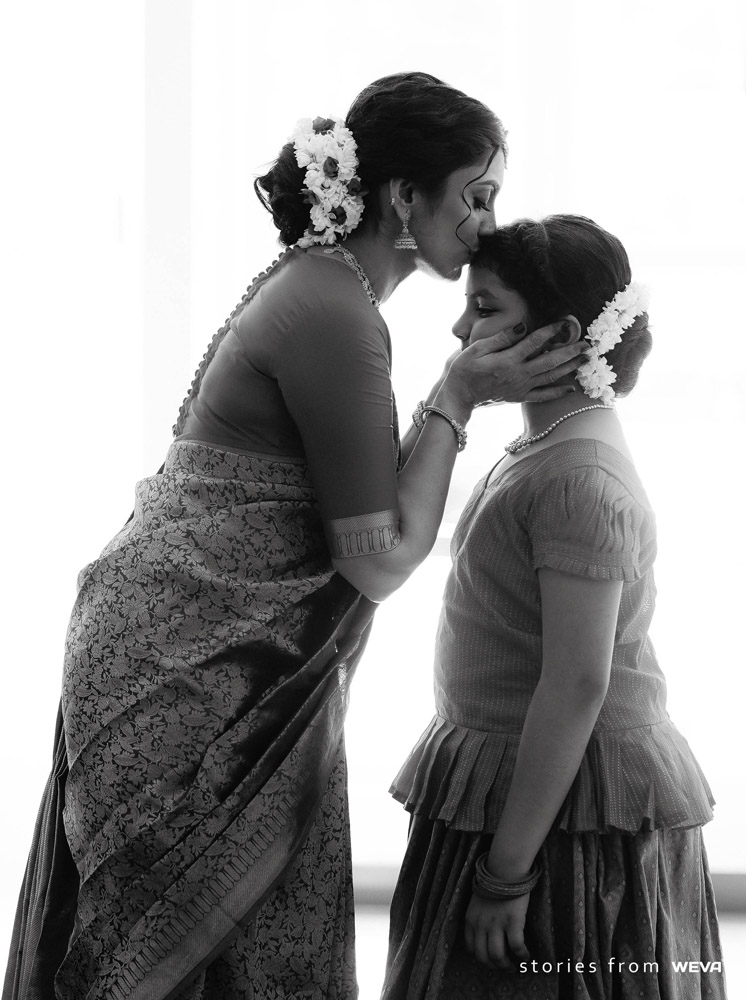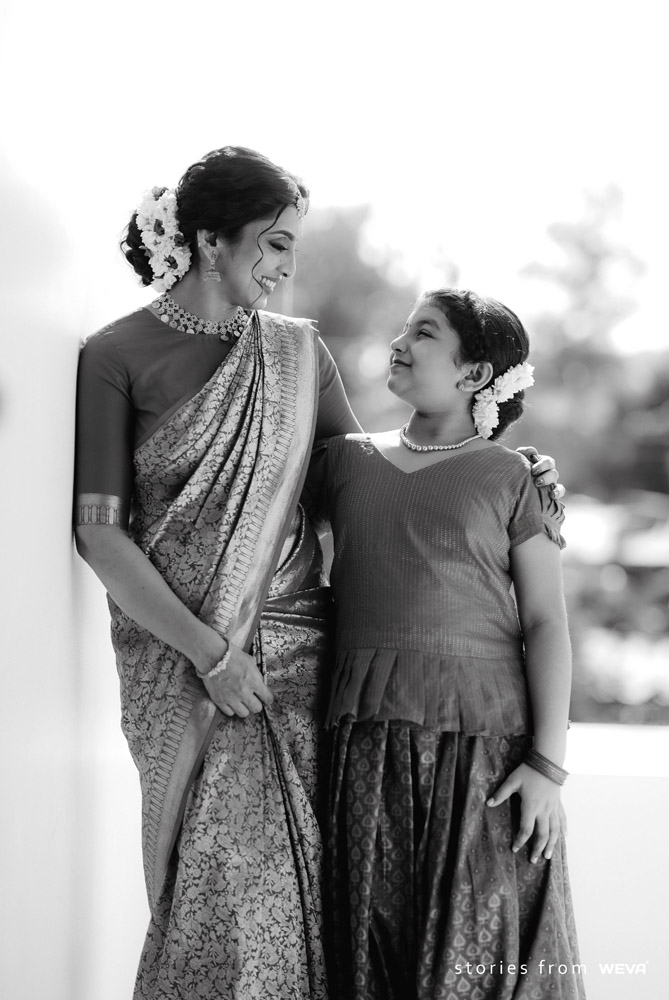 However, we feel that each and every couple shall devote some time to pose with
their loved ones. So that, they can treasure these memories in their favorite way!
Black and white polaroid strips as mentioned have been one of the viral black and
white trends in wedding photography since the 2010s.
We hope you had a great time sliding through the joyful memories we etch in black
and white tones. No matter how soothing or pleasing the palette of the day is, we
always make it a point to finish a collection in beautiful b&w shades. It indeed is a
vintage yet trendy style to treasure your candids and real, raw emotional moments. No
color, no dramatic retouch and no artificial glow! just some old-school practice in
black and white always does the trick!